2023 Porsche Macan Engine Options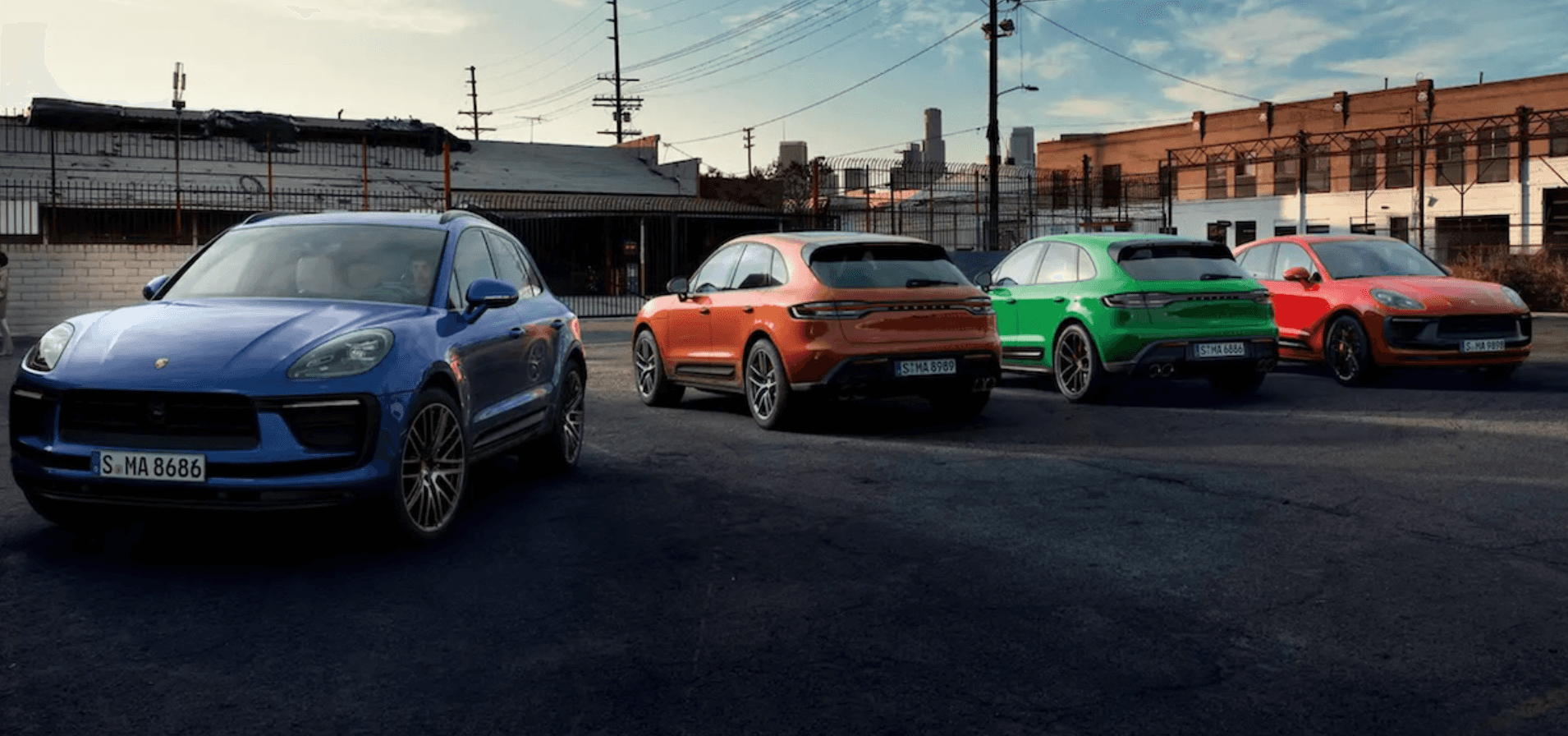 Choosing a luxury vehicle comes with the expectation of undeniable power, and the 2023 Porsche Macan delivers. Porsche Ontario is proud to offer our auto shoppers a selection of these dominant SUVs.
What Engines are Available on the 2023 Porsche Macan?
From the moment you sit behind the wheel of a 2023 Porsche Macan and hit the gas, you feel awe-inspiring power. Each engine is paired with the standard 7-speed Porsche Doppelkupplung, giving drivers smooth control. With automatic mode, you get instant gear shifts, or you can take matters into your own hands with steering wheel mounted gear shifts.
Keep reading to learn more about the power that enables the thrilling ride of the 2023 Porsche Macan.
2.0-liter Inline Four-Cylinder Turbo Engine
The 2.0-liter Inline Four-Cylinder Turbo Engine is available on Porsche Macan and Macan T models. Equipped with this engine, your SUV pushes out an impressive 261 horsepower and 295 lb.-ft. of torque. Drivers can feel instantaneous performance as they accelerate. With the Porsche Macan, you can go from 0 to 60 MPH in just 6 seconds. The Macan T trims off time, going from 0 to 60 MPH in only 5.8 seconds.
2.9-Liter Twin-Turbo V6 Engine
2023 Porsche Macan S and Macan GTS models both boast the 2.9-Liter Twin-Turbo V6 Engine under their hoods. The Macan S produces an exciting 375 horsepower and 383 lb.-ft. of torque, helping you achieve a thrilling driving experience no matter where you are going. The Macan GTS pushes out an astounding 434 horsepower and 406 lb.ft. of torque, making it the most powerful Porsche Macan you can choose.
New Porsche Macan For Sale in Ontario
We invite you to stop into Porsche Ontario to view our full selection of new Porsche Macan models. Visit us near Los Angeles and take one of these luxury SUVs for a test drive to put the power to the test. With any further questions do not hesitate to contact us online.