Does the Porsche Taycan Have a Sunroof?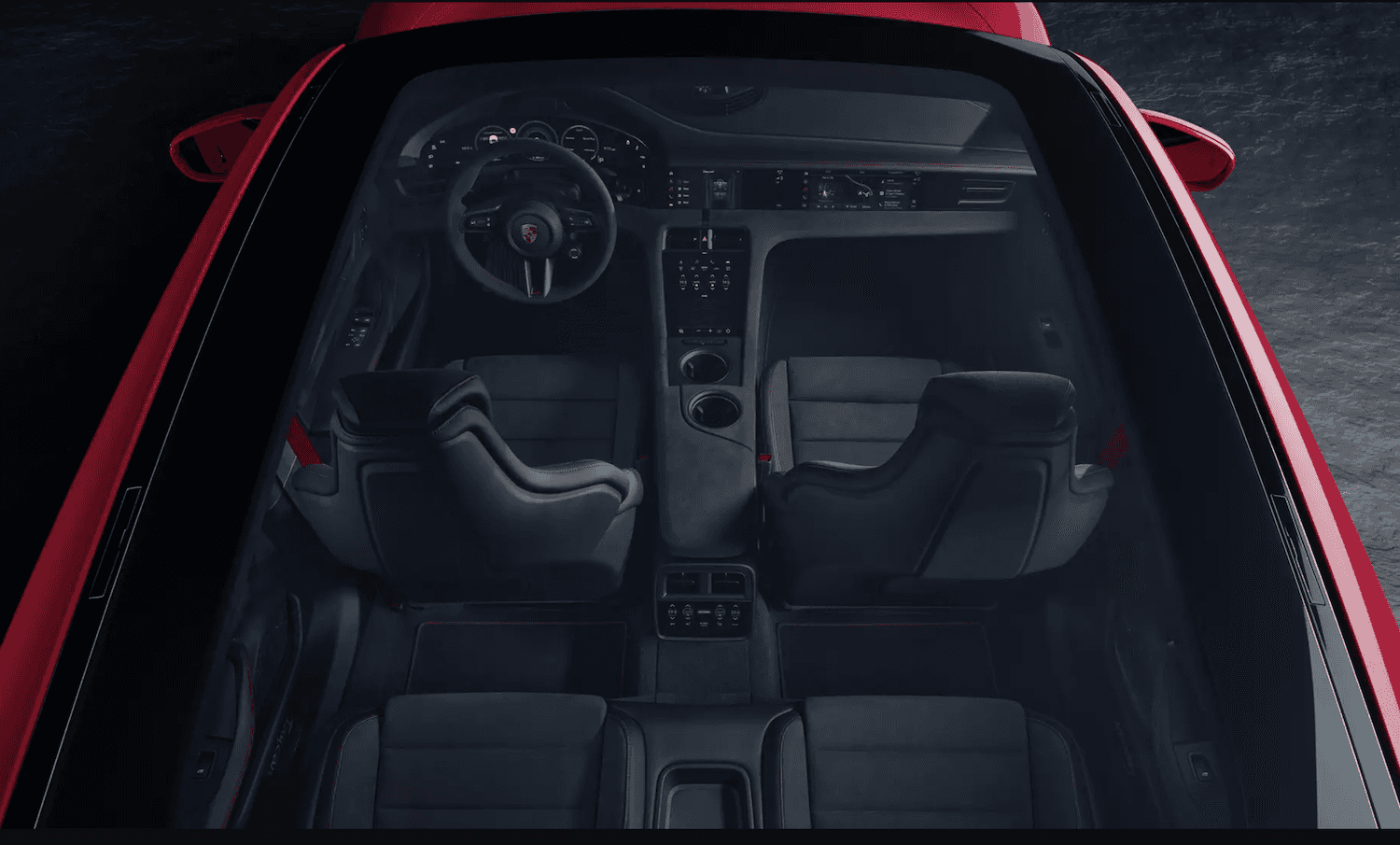 Explore New Porsche Taycan Inventory
Every inch of the Porsche Taycan delivers luxury style. With two roof options: lightweight aluminum or panoramic fixed glass drivers can choose the style that best suits their driving habits. Porsche Ontario is proud to offer a selection of new Porsche Taycan models so that drivers can get exactly what they are looking for.
Benefits of a Porsche Taycan With a Panoramic Fixed Glass Roof
With a Panormaic Fixed Glass Roof, you can customize each drive to create the perfect ambiance. With Variable Light Control, you can choose the setting that allows for the visibility you seek. Available roof modes include:
Transparent
Opaque
Semi
Bold
True to its name, transparent mode creates full visibility while opaque turns the roof matte. Semi and bold modes offer variations of clarity. You can also customize visibility in each section of the roof to best meet the needs of yourself and your passengers.
Spanning across the entirety of the cabin, the Panoramic Fixed Glass Roof opens up the cabin. With additional outlets for natural light, the cabin feels spacious and elevated. The athletic design of this luxury sedan is further elevated with the sleek glass roof. Your options are limitless as you hit the road, enjoy long drives and take in the scenery in Ontario with full transparency or block out the bright summer sun with opaque mode. The choice is always yours.
New Porsche Taycan For Sale Near Los Angeles
We invite you to stop into Porsche Ontario to find your new luxury sedan. Visit our dealership near Los Angeles and take a Porsche Taycan with a Panoramic Fixed Glass Roof out for a test drive. Our team of Porsche enthusiasts look forward to walking you through everything this roof can do. With any further questions do not hesitate to contact us online.