Porsche 718 Cayman Service Intervals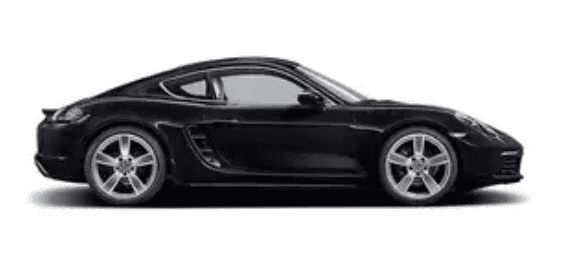 | | |
| --- | --- |
| Engine Oil | Every 10,000 miles or one year |
| Spark Plugs (Turbo Models) | Every 30,000 miles or three years |
| Spark Plugs (V-6 / V-8 / GTS Models) | Every 40,000 miles or four years |
| Pollen Filter and Air Filter | Every 40,000 miles or four years |
| Coolant | Every 40,000 miles or four years |
| Brake Fluid | Every 20,000 miles or two years |
The more you put into your vehicle the more you get out of it. Owning a Porsche, you know your vehicle gives you great performance, comfort, tech, and a slew of other features. To make sure you are giving back to your Porsche 718 Cayman, bring it in for routine maintenance when it's time. The above service intervals serve as a great way to stay on track for when your 718 Cayman needs to be brought in. When your vehicle receives routine maintenance you are ensuring it's longevity and performance.
When your service interval occurs or you notice something off with your vehicle, be sure to bring it to our Porsche Ontario service center near Los Angeles.
How Often Does My Porsche 718 Cayman Need to be Serviced?
Service intervals vary for each specific model and also depend on your driving habits. Certain components of your Porsche 718 Cayman need to be serviced more often than others. For example, your engine oil and brake fluid need to be serviced more often.
Every year or 10,000 miles you should have your engine oil changed and every two years or 20,000 miles your brake fluid should be serviced. Your engine oil and brake fluid are both crucial liquid components of your Porsche, ensuring they are up to date will help your 718 Cayman perform at top levels and avoid major repairs.
Other components like coolant, air filters, and spark plugs can be serviced at longer intervals. These serviced intervals are recommended for every four years or 40,000 miles. However, if something seems off always bring in your Porsche sooner.
When your Porsche 718 Cayman needs servicing you can schedule a service appointment online. By scheduling your appointment online, you can avoid waiting longer and get back to driving your Porsche 718 Cayman down the streets of Los Angeles. Be sure to browse our Porsche service specials for current offers.
Come to Porsche Ontario For Your Next Service Appointment
If it is time for your Porsche 718 Cayman to be serviced be sure to contact us online or visit us at our Porsche Ontario service center serving Los Angeles, Rancho Cucamonga, Chino, Chino Hills, Upland, and Walnut.