Porsche 911-996 Series Service Intervals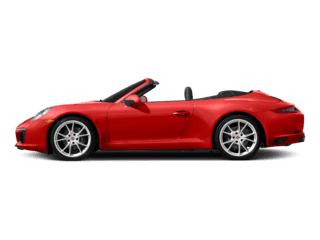 | | |
| --- | --- |
| Engine Oil | Every 15,000 miles or every two years |
| Spark Plugs | Every 60,000 miles or every four years |
| Oil and Air Filter Element | Every 30,000 miles or every four years |
| Coolant | Does not require change |
| Fuel Filters | Maintenance free |
| Brake Fluid | Every 20,000 miles or two years |
Here at Porsche Ontario, near Los Angeles, we want to make sure your Porsche lasts for the long run. The best way to keep your Porsche 911-996 Series vehicle running like it just left the lot is to keep up with it's routine maintenance. Knowing when your vehicle's components need to be serviced is crucial when staying up with maintenance. Memorizing and remembering service intervals is a tall task, but that's what we're here for.
At Porsche Ontario our team of service technicians have outlined when your crucial components should be serviced. When a service interval time comes, stop by our Porsche Ontario service center near Los Angeles, where our technicians will take care of your Porsche and get you back enjoying every journey you take.
How Often Does My Porsche 911-996 Series Vehicle Need to be Serviced?
Many different components need to be routinely serviced at different times some more frequently and others less frequently. For instance, your engine oil and brake fluid should be serviced every two years. These components are very necessary to your Porsche vehicle's overall performance and need to be serviced more often. Other components like spark plugs can wait longer in between service cycles. Our certified technicians recommend servicing your spark plugs every 60,000 miles or every four years.
If something seems off with your Porsche don't hesitate to schedule a service appointment, even if it isn't time for service based on our service intervals. By bringing in your Porsche before a service interval you can help prevent a more serious issue from arising. Prior to making your appointment you can browse our Porsche service specials for current offers.
Come to Our Porsche Service Center Near Los Angeles
When the time comes for your Porsche 911-996 Series vehicle to be serviced, please contact us online. You can also visit us at our Porsche Ontario service center serving Los Angeles, Rancho Cucamonga, Chino, Chino Hills, Upland, and Walnut.