Porsche Cayenne E-Hybrid Service Intervals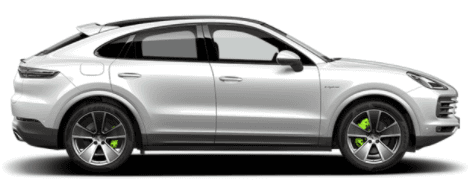 | | |
| --- | --- |
| Engine Oil | Every 10,000 miles or once a year |
| Spark Plugs | Every 40,000 miles or every four years |
| Air Filter | Every 40,000 miles or every four years |
| Coolant | Every 10,000 miles or once a year |
| Brake Fluid | Every 20,000 miles or every two years |
By having a Porsche Cayenne E-Hybrid you are choosing a fantastic fuel-efficient vehicle. To make sure that Cayenne E-Hybrid stays in the top condition you expect, you need to be sure to get regular maintenance. By knowing when your Cayenne E-Hybrid service intervals you can help keep your Porsche running like it did the day off the lot.
Our team at Porsche Ontario put together intervals for when your Porsche Cayenne E-Hybrid should receive maintenance. When time comes, stop by our Porsche Ontario service center near Los Angeles, and our technicians will take care of your Porsche and get you back enjoying the road.
How Often Does My Cayenne E-Hybrid Need to be Serviced?
Knowing when to receive routine maintenance can help the longevity of your Porsche. Each component of your Cayenne E-Hybrid may have different service intervals, that's why it is important to understand when routine maintenance is needed.
Some parts of your Porsche will need to be serviced more regularly. Even with a hybrid powertrain, engine oil and coolant are recommended to be changed every 10,000 miles or every year.
Other parts can be serviced less frequently, like your spark plugs and air filters. For both of these we recommend service around 40,000 miles or the four year mark. It's a good idea to catalog when you received maintenance so you have a better idea of when your next visit should be.
If there seems to be a problem with your Porsche before a service interval, don't hesitate to schedule a service appointment. It is always a good idea to have your Porsche checked for potential issues rather than waiting for a service interval. Prior to making your appointment you can browse our Porsche service specials for current offers.
Come to Our Porsche Service Center Near Los Angeles
If you have any questions about maintenance or your vehicle's service intervals, contact us online. You can also visit us at our Porsche Ontario service center serving Los Angeles, Rancho Cucamonga, Chino, Chino Hills, Upland, and Walnut.