Porsche Cayenne Service Intervals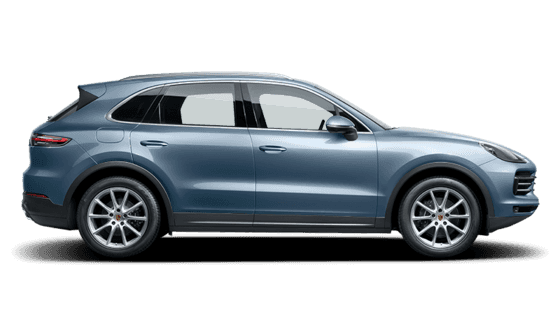 | | |
| --- | --- |
| Engine Oil | Every 10,000 miles or one year |
| Spark Plugs (Turbo Models) | Every 30,000 miles or three years |
| Spark Plugs (V-6 / V-8 / GTS Models) | Every 40,000 miles or four years |
| Air Filter | Every 40,000 miles or four years |
| Coolant | Every 40,000 miles or four years |
| Brake Fluid | Every 20,000 miles or two years |
There is no feeling quite like driving a new Porsche off the lot. That new car condition is fantastic, and makes every drive a unique adventure.
To make sure your Porsche Cayenne stays in that pristine condition, be sure to have it routinely serviced. Knowing the service intervals for your Porsche Cayenne can help prolong its life span and keep you enjoying your investment for years to come.
Our certified Porsche technicians recommend the above service times for your Cayenne to receive maintenance. If it's time or you notice something off with your vehicle be sure to bring it to our Porsche Ontario service center near Los Angeles. Our team of technicians will have your vehicle operating at its top level, and get you back on the road as quickly as possible.
How Often Does My Porsche Cayenne Need to be Serviced?
Depending on your driving habits and your vehicle's condition can vary your service intervals. Some components need to be serviced more frequently like your oil, which we recommend to be serviced every 10,000 miles or every year. Others can have longer periods of time in between services like your air filter or coolant, which we recommend being serviced every 40,000 miles or every four years.
Regardless of when your service interval period is, make sure you are on top of it to maintain the premium quality of your Cayenne. When your Porsche is ready to be serviced, schedule a service appointment. Prior to making your appointment browse our Porsche service specials for current offers.
Come to Porsche Ontario For Your Next Service Interval
When the time comes for your Porsche Cayenne to be serviced, be sure to contact us online or visit us at our Porsche Ontario service center serving Los Angeles, Rancho Cucamonga, Chino, Chino Hills, Upland, and Walnut.