Porsche Hybrid & Electric Cars: Ownership Advantage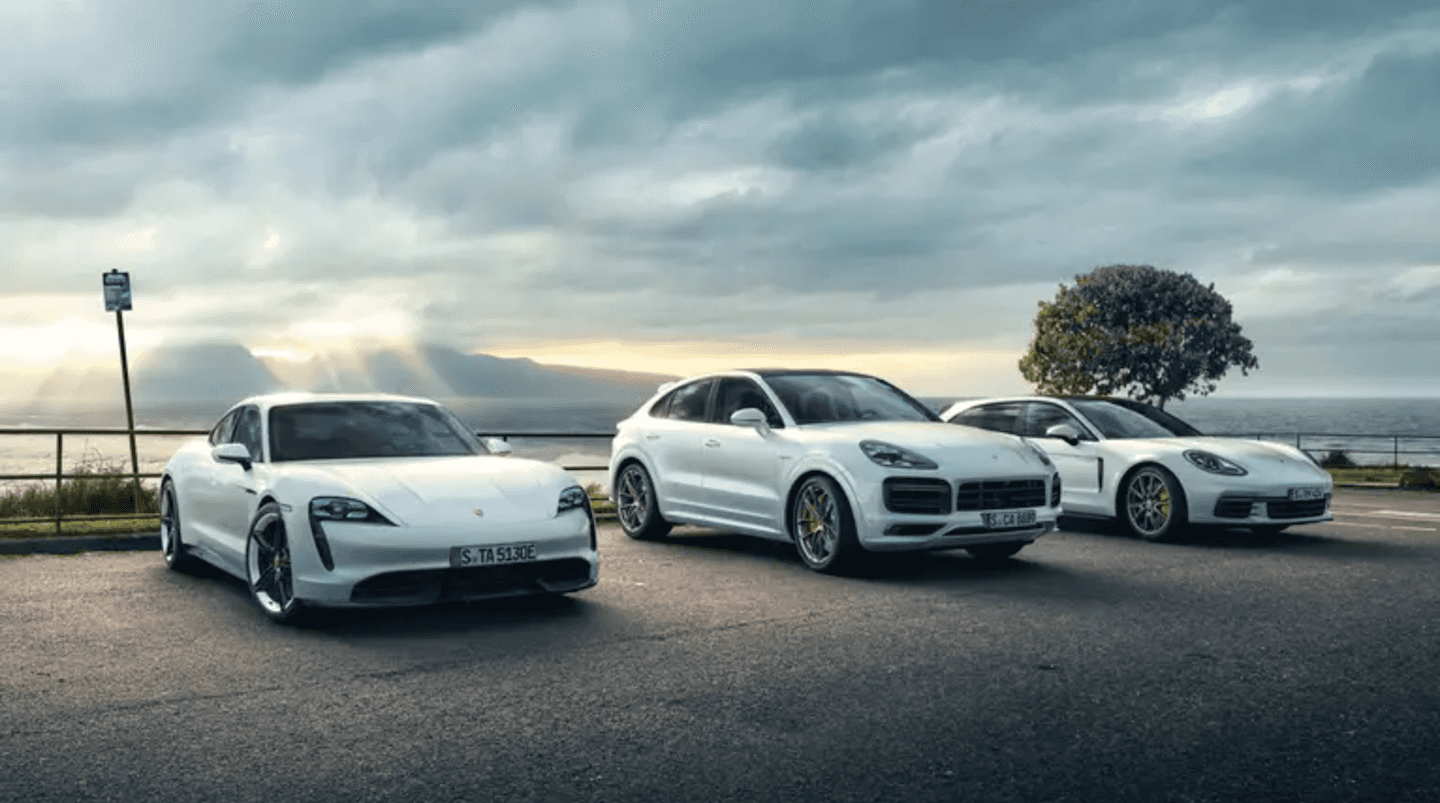 Owning a Porsche hybrid and electric vehicle has numerous advantages, like the incredible performance, range, and capabilities that they offer. If it's possible to imagine, there are even more fantastic perks to owning a hybrid or electric Porsche vehicle.
Here at Porsche Ontario, near Los Angeles, our team is here to let you know other cost advantages hybrid and electric Porsche owners have and how they can benefit your everyday life.
New Porsche Hybrid & Electric Inventory
2 Reasons to Invest in an Electric or Hybrid Porsche
Lower Fuel & Service Costs
While the purchase price of a hybrid or electric model may seem higher than their gas counterparts, you'll actually have less to worry about in terms of service. With reduced fuel dependence and enthralling efficiency thanks to this day and age's advancements, hybrids help reduce the amount you're spending at the gas pump. And if you opt for electric, you can bypass the gas station altogether. Plus, oil changes are a thing of the past for electric cars. Additionally, the wear and tear on brakes tends to be less, which once again keeps costs down over the long run.
See the recommended Porsche service intervals.
Carbon Footprint
By owning a Porsche hybrid or electric vehicle you are actively working to lower your carbon footprint. Most hybrid and electric vehicles produce less tailpipe emissions than conventional cars do, meaning you are putting less harmful CO2 emissions into the environment.
Own a New Porsche Hybrid or Electric Car Near Los Angeles
If the advantages of owning a Porsche hybrid or electric car seem perfect to you, please contact us online for more information. At Porsche Ontario you can browse our full inventory of hybrid and electric Porsche models including the Porsche Taycan, Porsche Cayenne E-Hybrid, and Porsche Panamera E-Hybrid.
At Porsche Ontario our goal is to help our Los Angeles, Rancho Cucamonga, Chino, Chino Hills, Upland, and Walnut area customers find the perfect new Porsche vehicle for them.