Porsche Panamera Service Intervals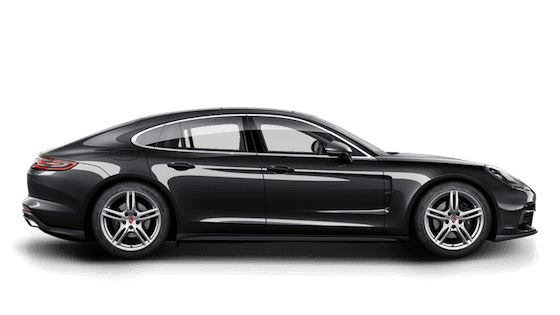 | | |
| --- | --- |
| Engine Oil | Every 10,000 miles or one year |
| Spark Plugs (Turbo Models) | Every 30,000 miles or three years |
| Spark Plugs (V-6 / V-8 / GTS Models) | Every 40,000 miles or four years |
| Pollen Filter and Air Filter | Every 40,000 miles or four years |
| Coolant | Every 40,000 miles or four years |
| Brake Fluid | Every 20,000 miles or two years |
Having your Porsche Panamera routinely serviced is an excellent way of keeping it's premier performance condition. It can be hard to remember when each of the different components of your Porsche Panamera needs to be repaired. That's why here at Porsche Ontario, near Los Angeles, our certified trained technicians have compiled a list of service intervals for the main components of your Panamera.
How Often Does My Porsche Panamera Need to be Serviced?
Knowing when your Porsche Panamera is due for it's next service appointment is crucial to maintaining the highest quality you expect out of it.
Your vehicle's engine oil is the component that needs to be serviced most often. Oil helps lubricate the parts of the engine making sure everything runs smoothly. When the oil gets dirty, it has a harder time lubricating your engine, thus making it not run as smoothly. Your oil should be changed every 10,000 miles or once a year to maintain peak performance.
Not every component needs to be serviced as regularly. Spark plugs, coolant, and your air filter all can be serviced around the 40,000 mile mark or every four years.
If your Panamera is experiencing some issues be sure to bring it to our Porsche Ontario service center as soon as possible. Prior to bringing your vehicle in, browse our Porsche service specials for current offers.
Come to Porsche Ontario For Your Next Service Interval
If it is time to bring your Porsche Panamera in to be serviced, be sure to contact us online or visit us at our Porsche Ontario service center serving Los Angeles, Rancho Cucamonga, Chino, Chino Hills, Upland, and Walnut.