Porsche Taycan Cross Turismo Service Intervals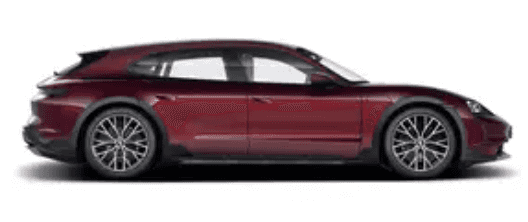 | | |
| --- | --- |
| Air Filter | Every 20,000 miles or every two years |
| Brake Fluid | Every 20,000 miles or every two years |
| Battery Coolant | Lifetime – Change if Replaced |
| Tire Rotation | Check and rotate every 10,000 miles or once a year |
| Wiper Blades & Windshield Wiper Fluid | Check every 20,000 miles or every two years (replace as necessary) |
The Porsche Taycan Cross Turismo is the next generation of Porsche performance due to it's a fully-electric capabilities. To ensure your Taycan Cross Turismo keeps its top performance levels, you need to make sure to have routine maintenance done on it. Knowing your vehicle's service intervals is tough to know, that's why your friends at Porsche Ontario have outlined the different service intervals for the Porsche Taycan Cross Turismo.
When a service interval time comes, stop by our Porsche Ontario service center near Los Angeles, and our technicians will take care of your Taycan Cross Turismo, and get you back enjoying the Los Angeles area roads.
How Often Does My Taycan Cross Turismo Need to be Serviced?
Since the Taycan Cross Turismo is a fully-electric vehicle, service intervals and routine maintenance are a little different than your usual Porsche vehicle. You won't have to worry about oil changes anymore since it has a battery, and the traditional battery coolant does not need to be changed. You still will have to change your brake fluid and air filters every 20,000 miles or every two years.
If you're experiencing issues on your Porsche Taycan Cross Turismo, don't hesitate to schedule a service appointment. It is always a good idea to have your Porsche checked for potential issues rather than waiting for a service interval. By bringing in your Porsche before a service interval you can help prevent a more serious issue from occurring. Prior to making your appointment you can browse our Porsche service specials for current offers.
Come to Our Porsche Service Center Near Los Angeles
If you have any questions about the different Porsche Taycan Cross Turismo service intervals and maintenance, please contact us online. You can also visit us at our Porsche Ontario service center serving Los Angeles, Rancho Cucamonga, Chino, Chino Hills, Upland, and Walnut.